GoAnywhere MFT 贏得 2017年 Cybersecurity 卓越產品獎
---
GoAnywhere MFT wins 2017 Cybersecurity Excellence Award for Secure File Transfe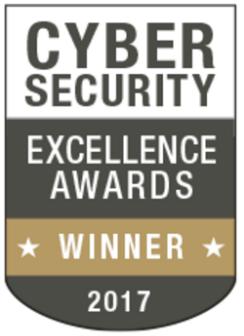 For the second year in a row, GoAnywhere Managed File Transfer from Linoma Software, a division of HelpSystems, has been awarded a 2017 Cybersecurity Excellence Award in the category of Secure File Transfer.
The Cybersecurity Excellence Awards honor individuals, products, and companies that demonstrate excellence, innovation, and leadership in information security. The awards are based on the strength of the company's nomination and the popular vote by members of the Information Security Community on LinkedIn.
Sending and securing data is a challenge for many organizations. GoAnywhere addresses that challenge by providing a secure solution for transferring files, with a firm dedication to improving features and adding functionality to address ever-evolving security and compliance concerns.
The software is browser-based and features a user-friendly graphical interface for easy deployment and integration. Users can be up and running in minutes and the automation and logging features save time and money for IT admins. Whether you're initiating transfers, your partner is initiating them or if you need to collaborate with a group of users, GoAnywhere MFT can handle your file transfer requirements.
"Congratulations to Linoma Software for winning the Secure File Transfer category of the 2017 Cybersecurity Excellence Awards for the GoAnywhere MFT solution," said Holger Schulze, founder of the 350,000 member Information Security Community on LinkedIn which organizes the awards program. "With over 450 entries, the 2017 awards are highly competitive. All winners and finalists reflect the very best in leadership, excellence and innovation in today's cybersecurity industry."
The Cybersecurity Excellence Awards are produced in cooperation with the Information Security Community on LinkedIn, tapping into the experience of over 300,000+ cybersecurity professionals to recognize the world's best cybersecurity products, individuals and organizations.
For more info: cybersecurity-excellence-awards.com.
---
相關資料