2022年 Info-Tech 檔案傳輸管理系統 評比
---
To provide a holistic review of the file transfer landscape, Info-Tech Research Group evaluated 2022's most popular managed file transfer software and vendors in the MFT market.
Managed file transfer software comparison and review of top vendors including head-to-head comparisons of GoAnywhere MFT, Progress MOVEit MFT, IBM MFT, and more.
Vendor satisfaction leaders in areas including ease of implementation, product strategy, and vendor support.
Leaders in product feature satisfaction in areas such as encryption/decryption, file transfer, and multi-platform support.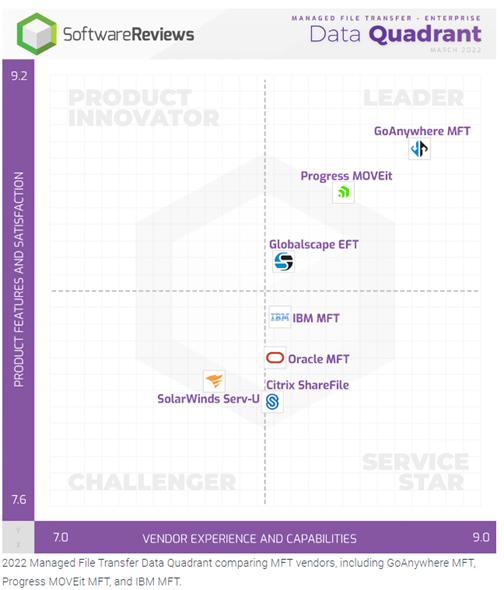 https://www.infotech.com/software-reviews/categories/managed-file-transfer-enterprise
---